China Film International (CFI)
Introduction
China Film International Media Co., Ltd. (CFI) is a Chinese entertainment company established in the Shanghai Free Trade Zone and specializes in film production and distribution. CFI is comprised of four companies: China Film Equipment Co. Ltd, China Film Digital Film Development Co., Shanghai Hua Da Film Co.Ltd, and China International Media Co. Ltd. The first two companies are subsidiaries of China Film Plc, the largest film group in China. The latter two were founded by Stanley Tong, a Hong Kong Director most known for his action films starring Jackie Chan. Stanley Tong is the President of CFI.
CFI defines its mission as the promotion of the Chinese culture and its creative industry to a global audience through international co-productions and collaborations.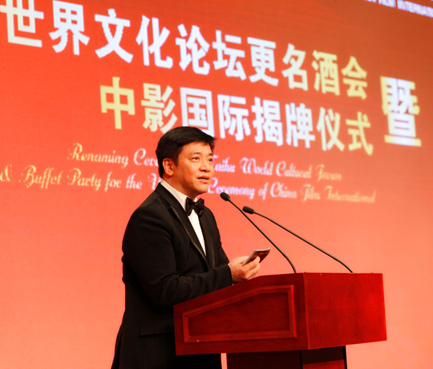 Stanley Tong gives a speech at the opening ceremony of CFI
In the next three years, CFI intends to produce ten films of various genres. Five of the films are in the final stages of scriptwriting and pre-production, and they will begin filming by the end of 2014. CFI has attracted new talent and seasoned film makers including screenwriters, directors, and producers alike in addition to script doctors and popular novelists from the internet community.
This joint venture is the result of a long cooperative collaboration between Stanley Tong and the China Film Group. Together they have created major blockbusters such as CZ12 (2012), The Myth (2005), and Rumble in the Bronx (1995), all of which feature Chinese superstar Jackie Chan in the lead roles. Tong provides his talents as a producer and screenwriter while the China Film Group exercise their expertise in investing and distribution. CFI plans to organize an international artist agency to cultivate and promote industry talent.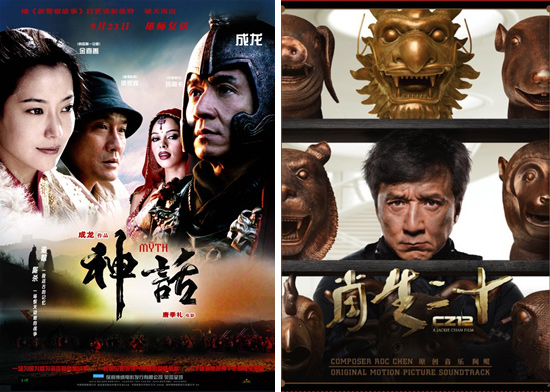 The Myth (2005)                  CZ12 (2012)
Shanghai is China's most modern city and is regarded as the center of the country's film industry. The city is also the lifeblood of China's financial expanse, which has attracted top talent from all over the world. Headquartered in Shanghai, CFI aims at utilizing the city's unique economic advantages to create an advanced business model in film production and distribution. With China Film Plc's has cultivated a strong working relationship with the government, and continues to have their support in all business endeavours.
As part of its strategic international expansion, CFI has established a film fund to provide sound financial support for its projects. CFI has since attracted several broadcasting and television Groups which have confirmed their partnerships for the fund.
By utilizing its various strengths in areas such as talent recruitment, film industrialization development, and governmental corroboration, CFI is dedicated in its commitment to innovative filmmaking and sharing the vibrant Chinese culture with an international audience.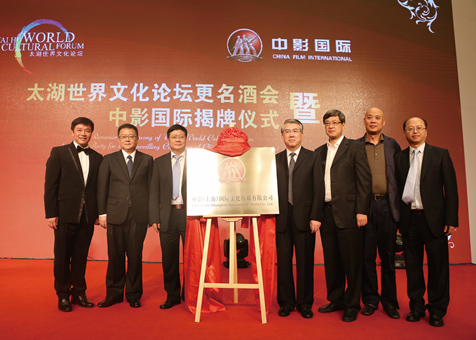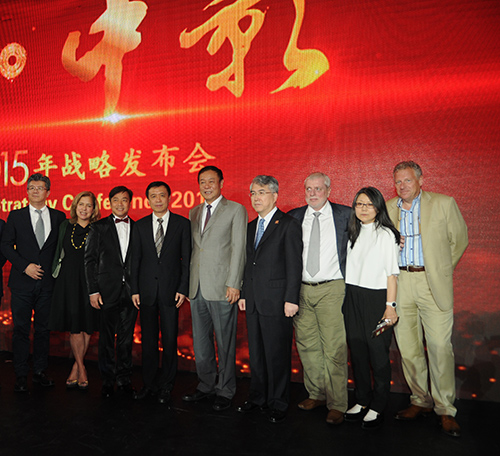 Group photo of Stanley Tong and distinguished guests at the opening ceremony of CFI