Who Is Shooting Art-House Films?
2015-5-21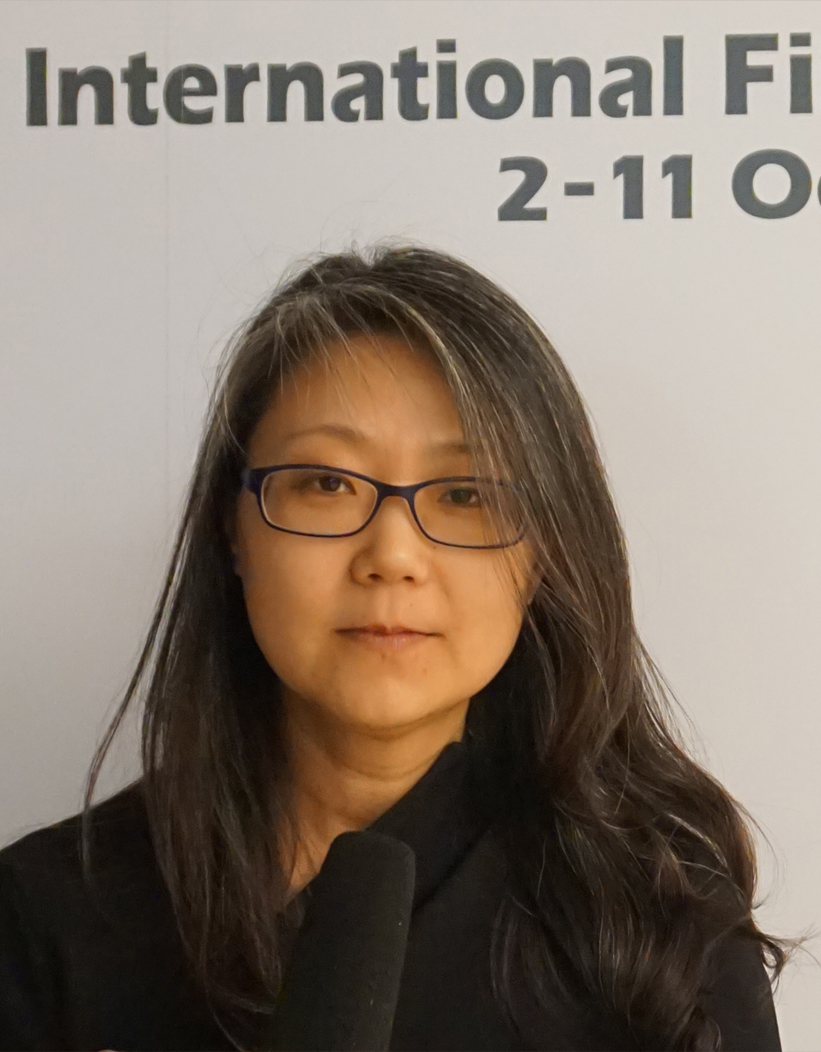 In the past few days, the annual Festival De Cannes had officially started. MOUNTAINS MAY DEPART directed by Jia Zhangke and THE ASSASSIN directed by Hou Hsiao-hsien is the two Chinese films that had entered into the main competition. Although, in recent two years, many Chinese films made entry into the main competition section of the three major European Film Festivals and were rewarded, most of the films were produced by famous senior filmmakers. On the other hand, Chinese young filmmakers who could enter into the Newly Recognized section became increasingly rare in major film festivals. In the face of the popularity gained by domestic commercial films, the other side of Chinese films faces emptiness that has never been seen before.
In fact, in recent years, the Domestic Film Industry has a group of young filmmakers gathering in the intersection of art films and independent films; they active nature could hardly make them stay low profile. These young directors are active because they strongly desire creations that reflect the reality and they have clear awareness of the reality; hence, they receive attention from both domestic and overseas film festivals and medias. Due to marketing issues and rare opportunities to have public screening in local market, they were forced to be low profile. 
Art films are defined as films that are directed by young directors and have investment scale less than ten million Yuan. Directors' ecological environment verified such film market. Compared to the senior directors who could appeal to international markets, the young directors have to consider local markets. They have to cultivate local audience, wait for the establishment of more art cinemas, deal with high cost in marketing, low investment on international distribution and return on investment that cannot be guaranteed. Thankfully, these young directors have support from producers who are committed to maintain this niche market. 
Development of Young Director
Many art-house young directors were full of frustrations in the early stage; especially during the first time facing the investors because they do not have works and experiences to be persuasive. Young directors like Ruijun Li who filmed RIVER ROAD and THE OLD DONKEY and Jin Yang who filmed DON'T EXPECT PRAISES, all experienced the difficulties on financing, post-production and distribution. From their experiences, they advised, "to preserve in order to film what you want."
In contrast, Xiaofeng Li was more qualified when he was filming last year for the first time. In 1999, Li was the first generation of Internet writers when there were only a few and he received a good amount of payment. After knowing more films, he decided to leave the Agricultural University and go to Belgium to study film. In 2002, he received an offer from Mr. Lu Chuan and became the literature planner for film MOUNTAIN PATROL. "At that time, I have to criticized the script; meanwhile I wrote more than twenty advertising and sponsoring proposal for MOUNTAIN PATROL; furthermore, I even went to the local government to ask for support and borrowed the cars." After he joined the crew, his mission was to carry a new SONY PD150 to film scenes that were suitable for the film's documentary; he recalled to have "finally used 120 tapes." Li worked as international distributor for JASMINE WOMEN for 3 months after MOUNTAIN PATROL had completed. "Every day was from nine to five, it's my job to call, email, and negotiate price with the overseas' distributors"; moreover, he also went to the Tokyo International Film Festival as a sales representative of the film. Then, he went to "DA DA's" crew, directed by Zhang Yuan. He was at first a scriptwriter, but he curiously became the main actor after knowing the lines very well.
All these experiences Li had were transformed into the high standard he held to his 110-crew members in his first film NEZHA. With only 400,000 Yuan of initial funds, Li commented that his film "will win over the most of the new films in production" even though his crew is new to the industry. In order to boost the investors' confidence, in January 2014, he brought his directors, producers, photographers, and sound recording teams to have an one-day formal "pilot"; shooting at "one indoor and outdoor locations", the leading crew did not ask for any payment; moreover, the equipment company provided their equipment for free. Afterwards, he continued to borrow money from his old friends, "during the Chinese Spring Festival, I finally collected two payments of 500000 Yuan from my friends; in later production stage, all funds were eventually in position." Although there were difficulties in production process, NEZHA was very lucky as the film was completed on time and had nominations on Busan International Film Festival and Golden Horse Award. Li started his journey as a young director and his film NEZHA will be theatrically released in China this summer on 9thJuly.  
Many art-house young directors lack resources and support, hence, the support from the local government is extremely important. Take NEZHA as an example, the starting point of the film in the domestic market was the 2013 Shanghai International Film Festival; the film awarded Best Vitality Award of SIFF Projects. In Li's opinion, he stated "the award was a chance to let the industry to know you." At that time, Zhou Sun, Lie Li, and Shaowei Li, juries of the SIFF Projects, commented their first impression of NEZHA as "a story that inspired people's imaginations." They suggested Li to "fully expand his imaginations when shooting, keep the cost low, and use new actors. The ultimate goal is to present the story authentically."
"Invisible Hands"
For young directors, the platform provided by film festival is very helpful to them within a year, they have received the awards and obtain investment and resources before a new generation of young directors emerge. The producers could in contrast contribute their seniority and connections to the young directors. Take Shen as an example, now she is the producer of NEZHA.
In May 2014, Shen brought a 10-minute trailer of NEZHA for the internal screening in the Cannes International Film Festival; the film received ecstatic reviews. Then, the film spent one year to allocate the capital and marketing resources. "At first, the financing model of NEZHA was a small-scale crowd funding that was established purely on trust and it helped the director take the first step." Unfortunately, such help was not enough. As a producer, Shen went to the "'Shanghai Municipal Government Cultural Fund' to obtain the initial financial support for scriptwriting"; then she "received financial support from the Shanghai Municipal Government and CCTV 6." "CCTV 6 sees future long-term collaboration with art-house films and new directors as very valuable", "but they had their own objective evaluation system. They had production, marketing, and new media departments to evaluate the film projects. Additionally, they will not only evaluated the team, that includes actors, directors, photographers, scriptwriting, and music, but also they will comprehensively assess the film's quality."
Shen stated, "all investments have cost", and "sponsoring appeals depend on the return of investment." Currently, Youku Tudou has also invested in NEZHA. "They are using their advantages on new medias and films to stabilize the non-commercial film audiences." At the same time, the film "established cooperation with Gewara at the distribution level." "We are willing to discover a new way in the domestic market by using the case NEZHA, in order to maximize transmission rate with limited fund and market locations."
In contrast with other art-house films, NEZHA had advantages on marketing and distribution due to its film nominations on 19thBusan International Film Festival and 51stGolden Horse Award. However, Shen believed that, "it's important for young directors to strengthen own branding and publicity; they could participate in many film festivals, but the international market has become grim, as the international sales companies only focus on the three major European film festivals and buy awarding-winning films in the festivals." This makes the small-scale art-house films more difficult to survive. In the past, many art-house films only needed to consider production problems and chose which international film festivals to attend. However, current film production costs are increasing and they made production much more difficult. Therefore, "although people understand that art films are hardly profitable, no one would ignore this market."